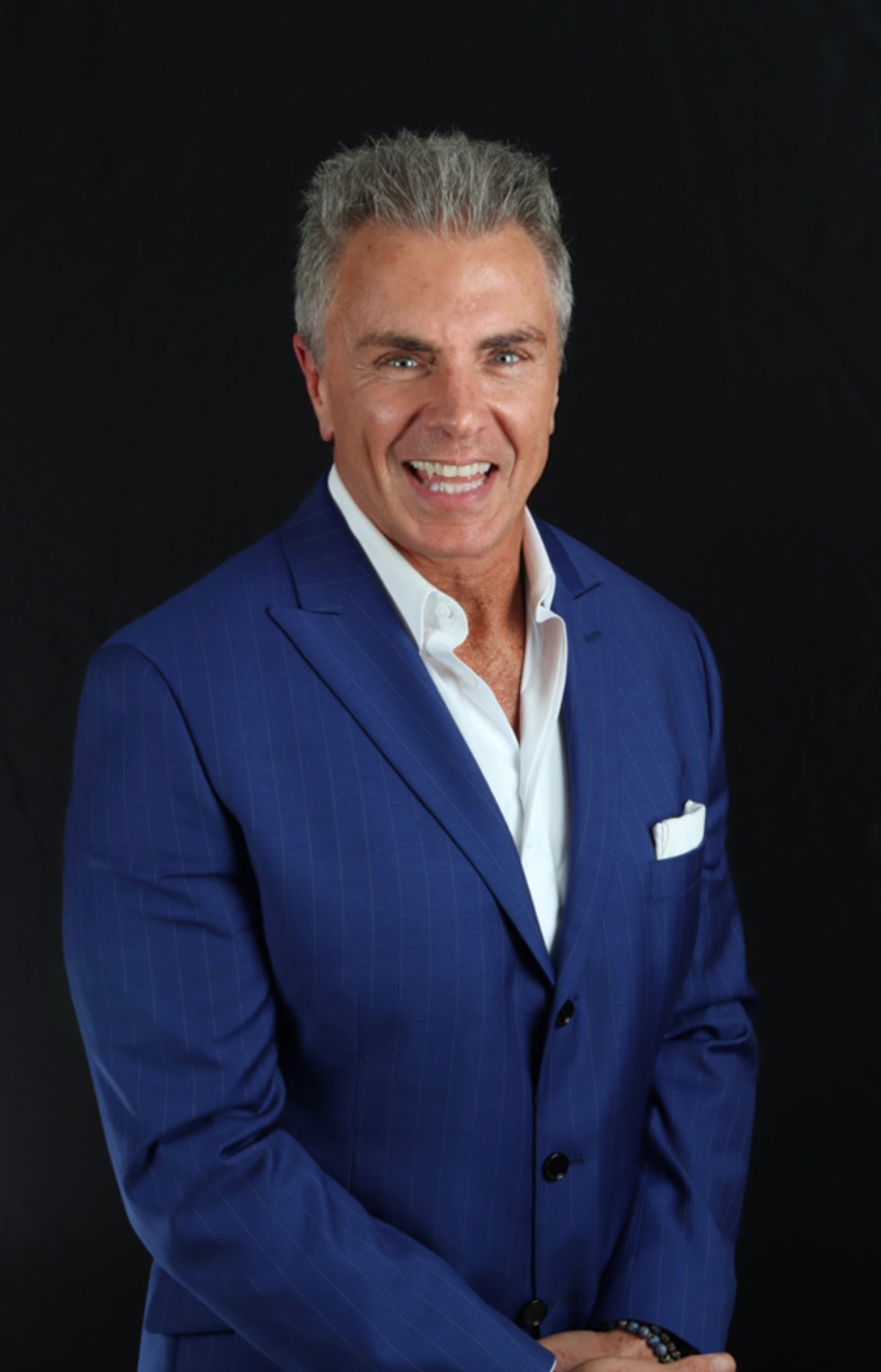 DOUG CAPORRINO IS ON A MISSION.
Driven by a passion to help people achieve increased longevity and vitality through a healthy lifestyle, he's dedicated his life to providing the most up-to-date information on health and nutrition. Guiding his clients to make educated choices regarding their health has been his life's work.
On stage before thousands, Doug draws not only on his great academic background but also his numerous true life experiences, to communicate his message and purpose.
HE IS A LEADING AUTHORITY ON FITNESS AND NUTRITION
and in the development of human potential and personal success. He is a dynamic and entertaining speaker with an uncanny ability to inform and inspire audiences toward a higher level of achievement and peak performance. Doug has over 400 published articles. His onscreen experience has served as a steppingstone for moving audiences to both tears and cheers.
Doug has also consulted, advised and reported on a mass scale. In the television arena, he has been the wellness consultant on The Joan Rivers Show and advisor on the Regis & Kelly Show, and the TV spokesperson for many infomercials.
Doug has also made his mark as a highly sought-after international speaker. One of the main premises of his work is "One Size Definitely Does Not Fit All."
Doug has been a guest on over 300 radio and television shows and has been featured in several best selling books. He has been in over 50 different national magazines and is currently the fitness editor for "Chiropractic Wellness Magazine" with a circulation of over 5 million readers.
He has also joined forces with the brightest of minds to bring you L3W, "Live Longer, Live Well. This patented Blood and urine analysis test is the only one of its kind. The program integrates proper food combinations, optimizing organ/gland efficiency, vitamin/mineral/hormone utilization, and educates the patient on environmental stressors. The main objective of the Live Longer Live Well program is to Restore > Support > Optimize.
A Professional speaker in the areas of wellness and nutrition Doug travels the world speaking to audiences as intimate as 20 and as large as 5 thousand.